Super Eagles manager, Gernot Rohr, has revealed the difficulty he has been going through while luring the players born outside Nigeria to play for their fatherland.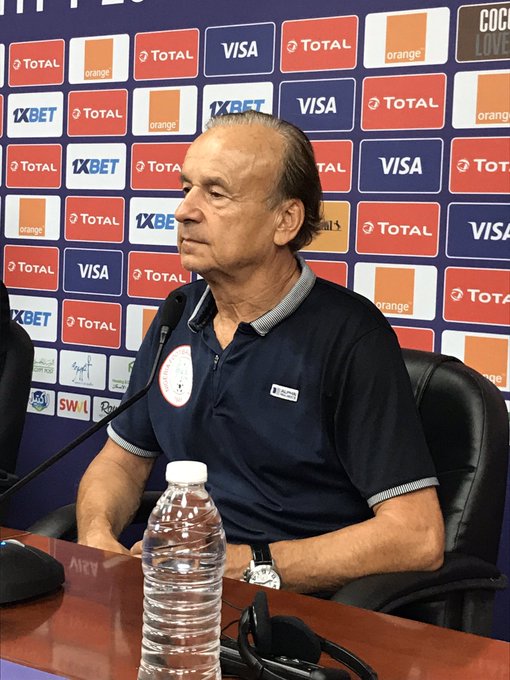 This is coming after QPR midfielder Ebere Eze turned down the invitation into the Super Eagles for the upcoming 2021 African Cup of Nations qualifiers against the Benin Republic and Lesotho, few weeks after Tammy Abraham and Fikayo Tomori also decided to represent England.
However, Rohr said the door for the Super Eagles in still open for the player and other talented players who are eligible to play for the country but warned against pressure from the media.
The door to the Super Eagles is always open to the best players. There are so many players to choose from but the media sometimes insist they must come but they dont want because they can play for England and Germany.
Read Also:Olympic Eagles ll be interesting to watch, says Rohr
So it is not always easy for the players to decide and its never good to put pressure on them. Rohr said.
Eze is eligible to represent Nigeria due to his heritage, but the player is also under the watch of the English FA.
window.fbAsyncInit = function () { FB.init({ appId: '474481306711139', xfbml: true, version: 'v2.0' }); FB.Event.subscribe('comment.create', function (comment_data) { console.log(comment_data); update_comments_count(); }); FB.Event.subscribe('comment.remove', function (comment_data) { update_comments_count(); });
function update_comments_count(comment_data, comment_action) { jQuery.ajax({ type: 'GET', dataType: 'json', url: 'https://sportinglife.ng/wp-admin/admin-ajax.php', data: { action: 'clear_better_facebook_comments', post_id: '878764' }, success: function (data) { // todo sync comments count here! data have the counts }, error: function (i, b) { // todo } } ) }; };
appendFbScript(); }
appendFbScript();
})();