Football legend Diego Maradona has debunked the claim by his daughter that he is dying from inside.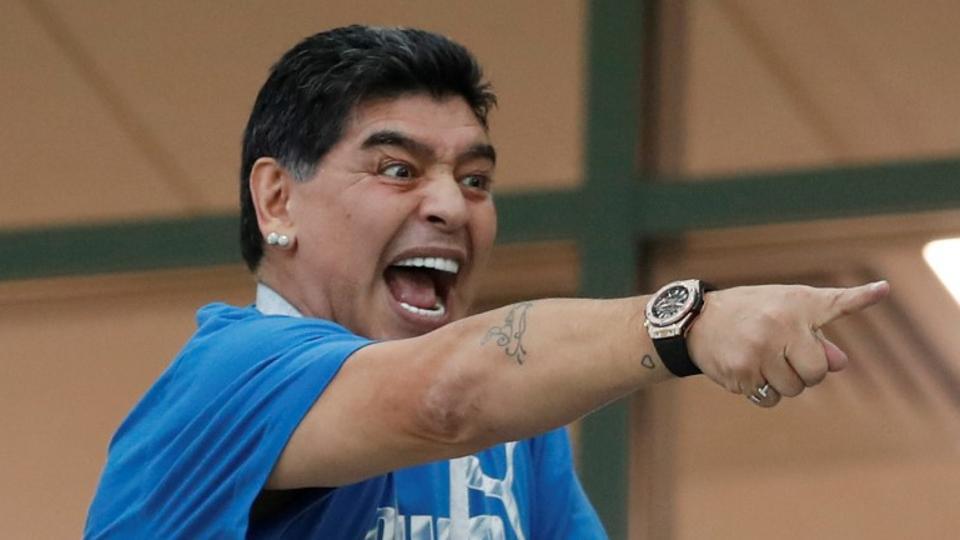 The insinuation was spread by his daughter, Giannina last week when she hinted that Maradona was being killed from inside with sedatives.
In a video shared on his verified Instagram handle, the former Barcelona and Naples star said.
Read Also;Diego Maradona set to discover another daughter, Magali
I want to tell you that Im not dying at all. I sleep peacefully because Im working. I dont know what she (Giannina) meant to say or what she had interpreted. What I do know is that as you get older, people worry more about what youre going to leave than what youre doing.
window.fbAsyncInit = function () { FB.init({ appId: '474481306711139', xfbml: true, version: 'v2.0' }); FB.Event.subscribe('comment.create', function (comment_data) { console.log(comment_data); update_comments_count(); }); FB.Event.subscribe('comment.remove', function (comment_data) { update_comments_count(); });
function update_comments_count(comment_data, comment_action) { jQuery.ajax({ type: 'GET', dataType: 'json', url: 'https://sportinglife.ng/wp-admin/admin-ajax.php', data: { action: 'clear_better_facebook_comments', post_id: '878780' }, success: function (data) { // todo sync comments count here! data have the counts }, error: function (i, b) { // todo } } ) }; };
appendFbScript(); }
appendFbScript();
})();