Manchester City must be biting their fingers for not signing Virgil van Dijk who has been the main man in the heart of the Liverpool defence.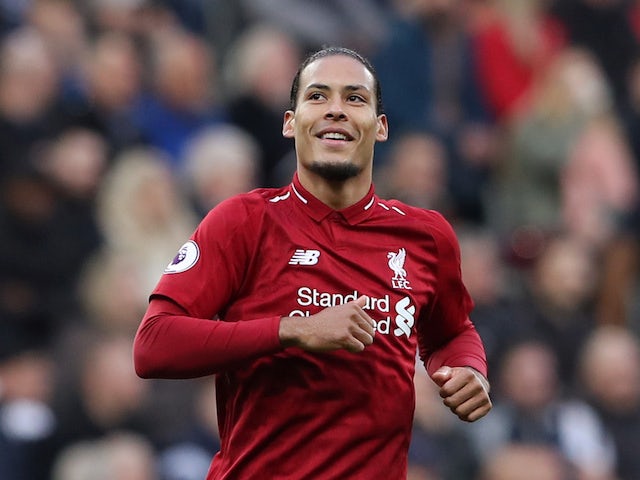 The league champions nearly snapped up the Dutch superstar midway through the 2017-18 season but the the board's to agree on financial terms stalled the deal.
According to the Daily Mail, the revelation was from the Amazon Prsime documentary 'All or Nothing' when chairman Khaldoon Al-Mubarak, director of football Txiki Begiristain and chief executive Ferran Soriano were discussing potential targets for the Etihad side.
The board felt 76million was too much for the defender and ended up signing French centre back Aymeric Laporte for a fee of 57m. Laportemade nine appearances in the second-half of that season
Till date the centre back who joined Liverpool from Southampton has won more duels and interceptions than any Man City defender.
Read Also:Virgil van Dijk is a beast Abraham reveals
No doubt Van Dijk who has been an inspiration to his teammates would be the player City will be wary of when both sides clash at Anfield this evening.
if (document.getElementById(id)) return; js = document.createElement('script'); js.id = id; js.src = "https://connect.facebook.net/en_US/sdk.js#xfbml=1&appId=474481306711139&version=v2.0"; fjs.parentNode.insertBefore(js, fjs);
window.fbAsyncInit = function () { FB.init({ appId: '474481306711139', xfbml: true, version: 'v2.0' }); FB.Event.subscribe('comment.create', function (comment_data) { console.log(comment_data); update_comments_count(); }); FB.Event.subscribe('comment.remove', function (comment_data) { update_comments_count(); });
function update_comments_count(comment_data, comment_action) { jQuery.ajax({ type: 'GET', dataType: 'json', url: 'https://sportinglife.ng/wp-admin/admin-ajax.php', data: { action: 'clear_better_facebook_comments', post_id: '879531' }, success: function (data) { // todo sync comments count here! data have the counts }, error: function (i, b) { // todo } } ) }; };
appendFbScript(); }
appendFbScript();
})();